I'm totally late for all my weekly link ups this week. It is the last week of school - THANK GOD!! Like seriously the whole stay-at-home school/homeschooling two teenage boys with two little ones running around has been... let's just say I'm surprised I made it.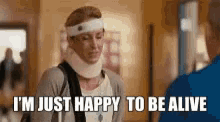 Anyways, this week's blogging challenge from
Long & Short Reviews
is Books Set in My State. I used to live in California which probably has a wealth of books set there, but we are now in the great state of Idaho - and I have read very few books that took place in Idaho. I do have some on my TBR, though! So here they are!
There's also a host of romance novels set in Idaho by Rachel Gibson. I don't read romance, but maybe I'll pick one up sometime.
The two books I've read that were at least partially set in Idaho are:

P.S. IF YOU'RE HERE, PLEASE LINK UP TO MY
THRILLING THURSDAY
POST WITH THE LATEST THRILLER YOU'VE READ!!!
CLICK HERE
! (or image below)