For
Long & Short Reviews: Wednesday Weekly Blogging Challenge
: A Villain I Wish Could Be Redeemed:
1000%: JACK TORRANCE!!
As in,
The Shining
's Jack Torrance.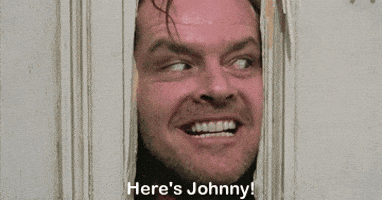 And if you've only seen the movie, then you won't get it. The book is 5,000x as good as the movie. Stephen King didn't
even
LIKE the movie!
Anyways, Jack was an alcoholic and he was trying to save his family and redeem himself by taking the job at the Overlook. It just all went horribly wrong...
Not to mention, I've heard the character (in the book, not the movie) depicts King's own struggles with alcohol. Jack is really a heartbreaking character. His struggles and eventual succumbing to alcohol and psychosis (encephalopathy?) are so sad. They leave me wishing that he could have been successful - not least of all for Danny.
See my review of
The Shining, here
.
All of Stephen King's characters are slightly heartbreaking - which is why I love him. But Carrie from Stephen King's
Carrie
could be another one, but I'm not entirely sure anyone considers her a villain? I mean she kills everyone, but... *awkward silence*
And Mort Rainey from
Secret Window, Secret Garden
(Johnny Depp was Mort Rainey in that movie and let me tell you, that movie was perfect). He just loved his wife.... and then killed her.
All these characters clearly are bad guys - I'm just saying, they also had rotten luck and if just one little thing would have been different, maybe they could have had a happy ending. There's a quote about this somewhere from Charles Dickens, but I can't find it - something about but for the blink of an eye or something like that, but essentially it says but for the grace of God, we would have the same fate as they.